About 50 Velomobiles were present at the World Recumbent Bicycle World Championships in Austria, a large number of them were DFs.
Despite the fact that the DF has been on the market for 8 years and many newcomers have been added in that time, the podium at the World Cup in Lustenau was mainly led by DF(XL) drivers.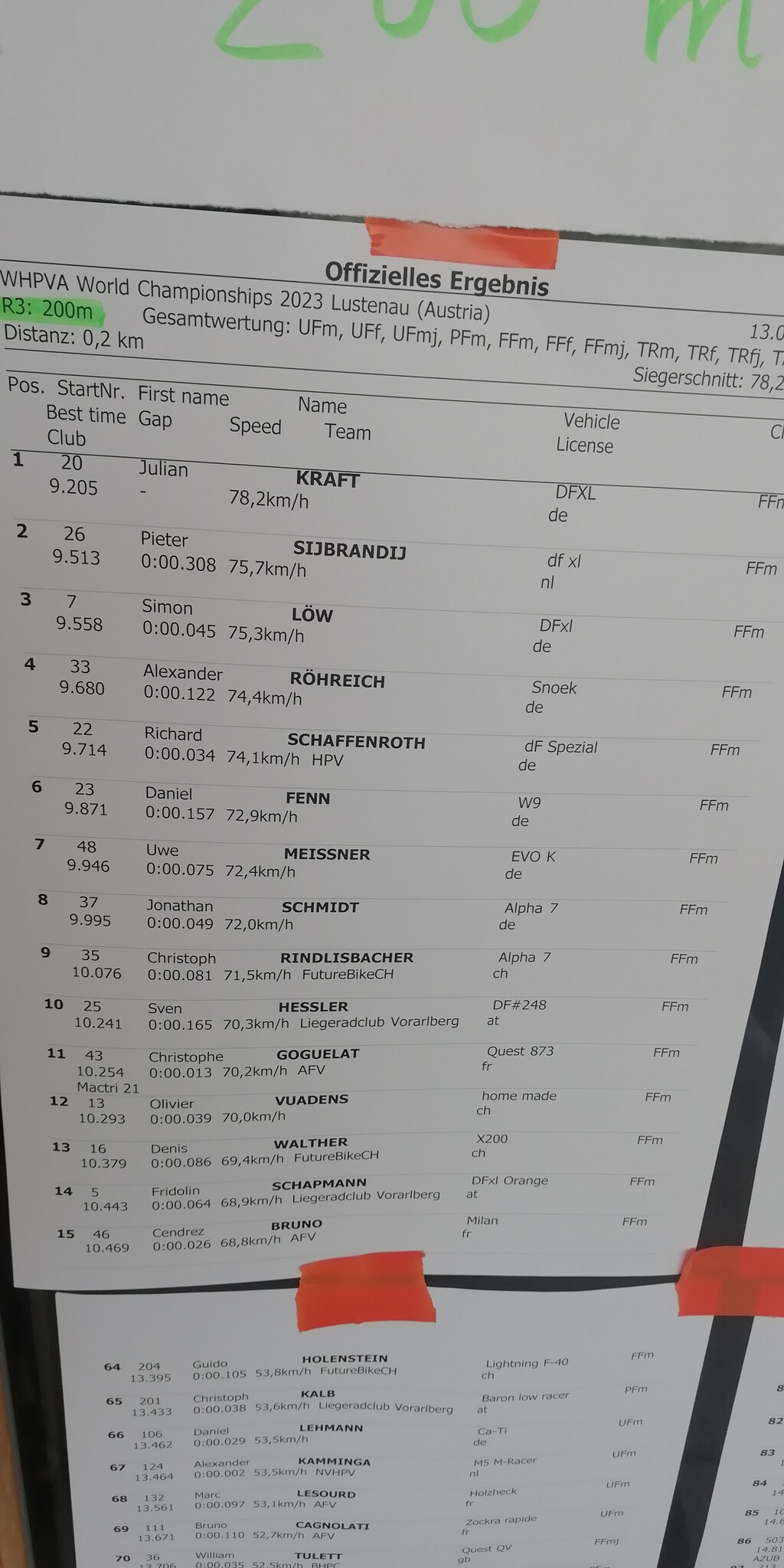 The result of one of the highlights, the 200 meter sprint with a flying start.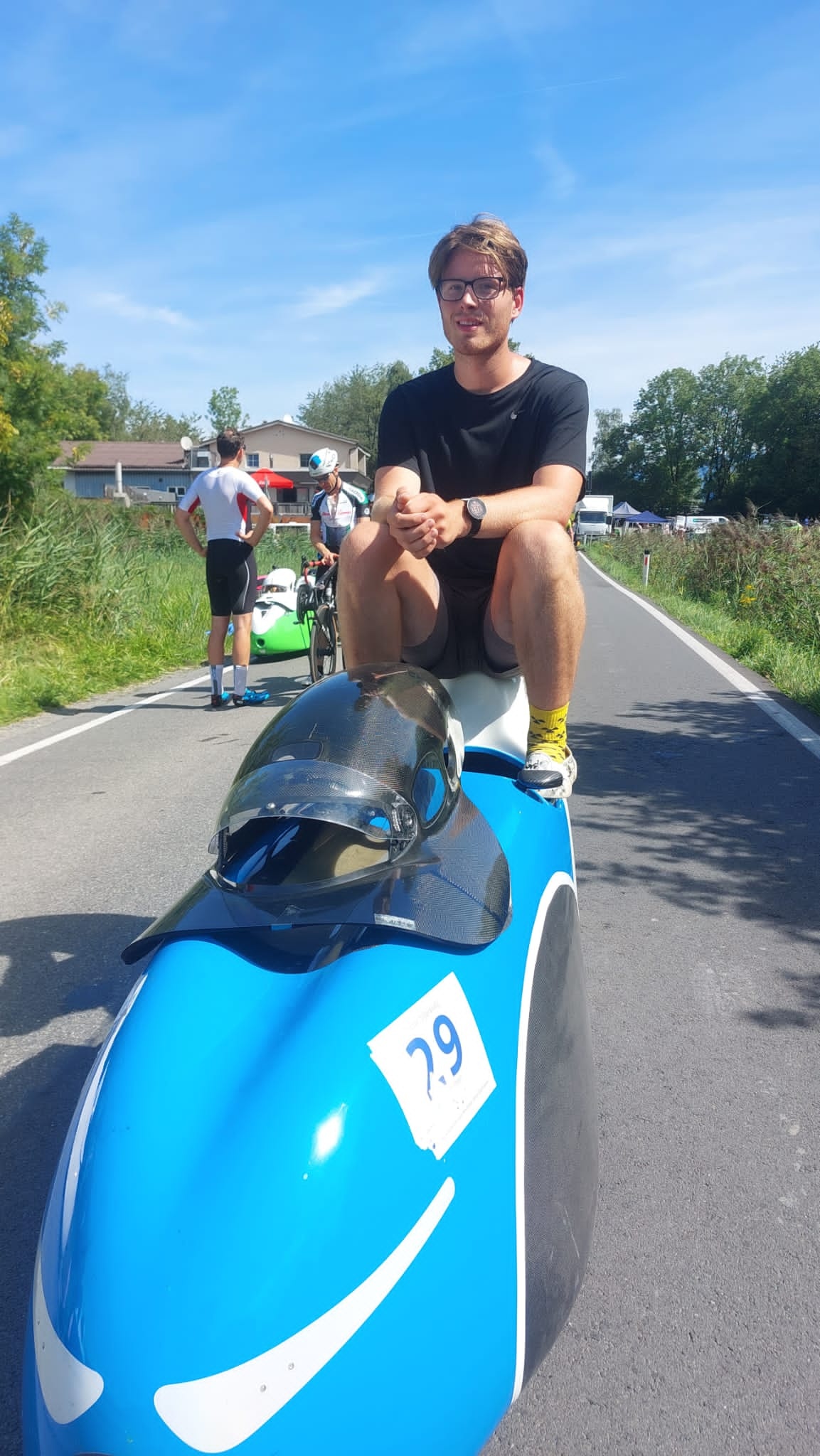 Pieter Sijbrandij on his DF XL after the 100 km race where he finished 2nd.
We congratulate the DF riders on their performance, to whom the podium places are primarily due. But in HPV racing, the vehicle is always very important as well. We think the DF performs so well here because the races were driven on normal roads. It is nice if a velomobile rides very fast for 1 or 24 hours on an oval track, but the reality is different. The actual use of the velomobile for touring and commuting is much more like 1 and 4 km standing start or a road with sharp corners as in the 100 km race. And on the normal road with braking and acceleration, the DF appears to be in its element.