The Tulip Tour 2023 was a success with a good number of participants and nice cycling weather. It could just become a tradition.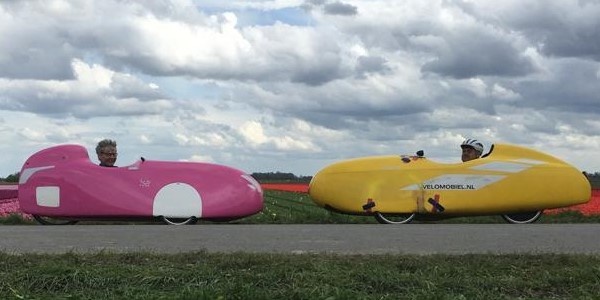 Very nice that we could also welcome Quest 0, now from Ard Verschuur, to the tulip tour 2023. Old and new. (photo Maarten)
With clouds and sun and 24 participants, the tulip tour 2023 was a success, worth repeating in our opinion!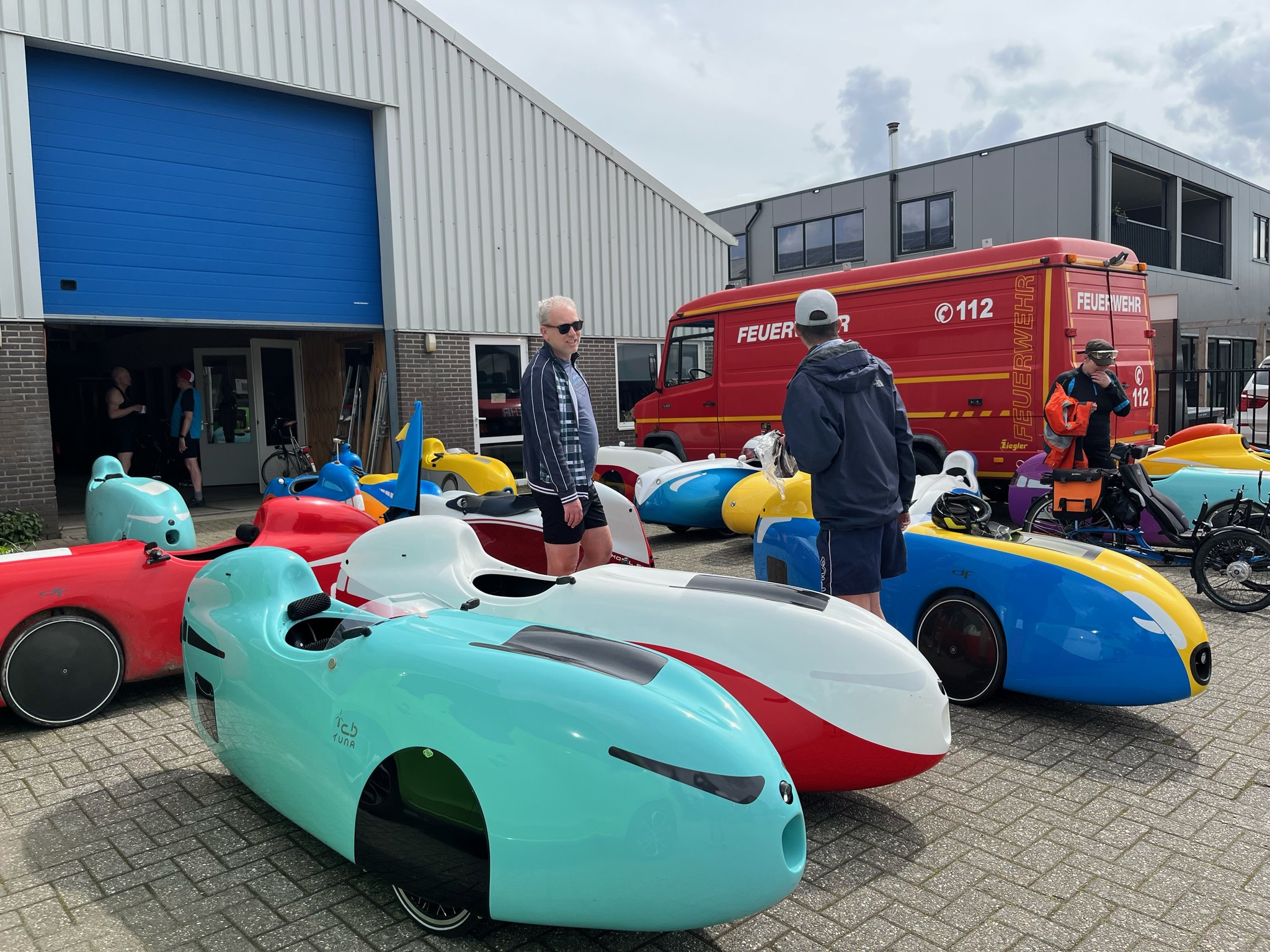 Ready for departure at Intercity Bike (photo Johan)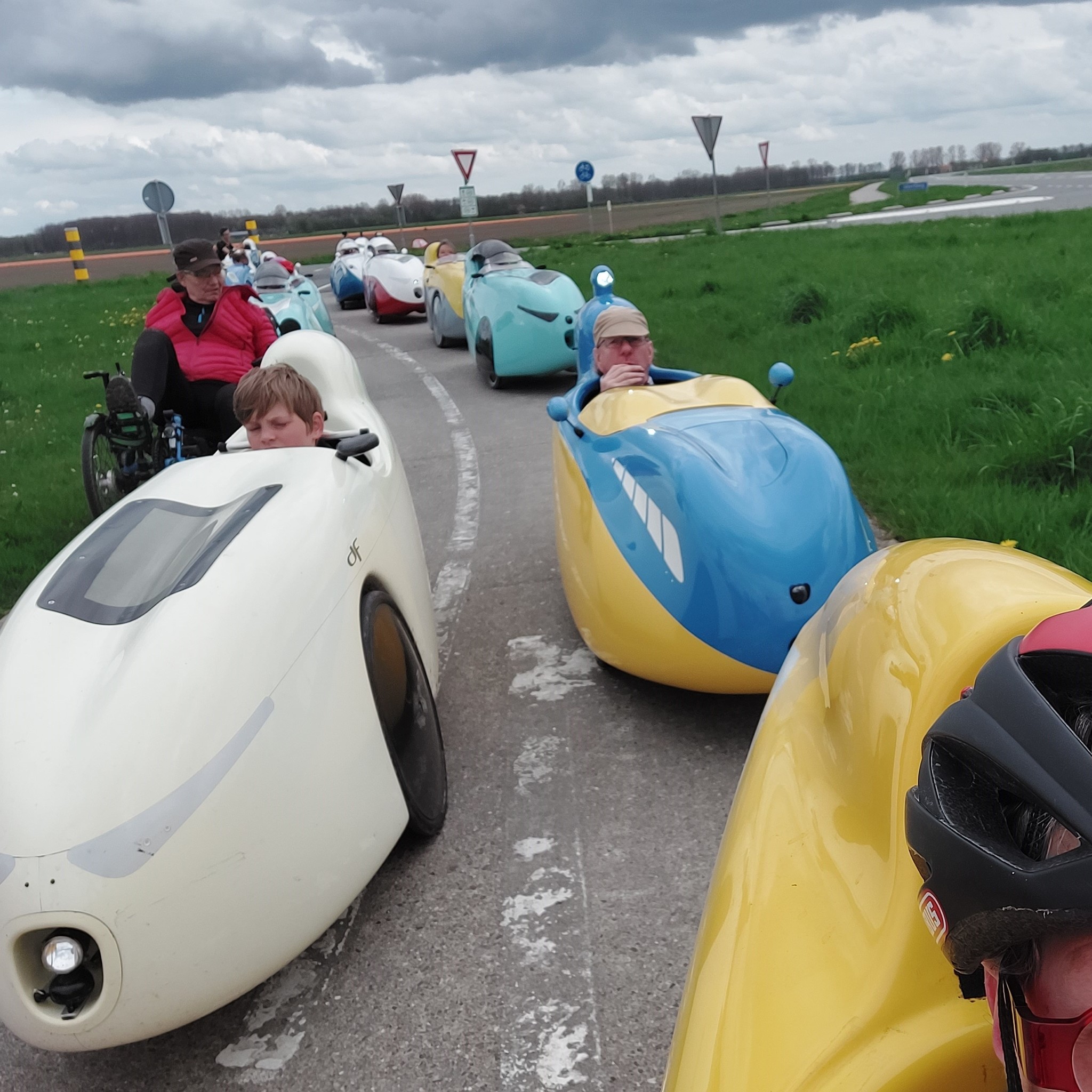 On the way along the Flevoland tulip fields (photo Geert-Jan)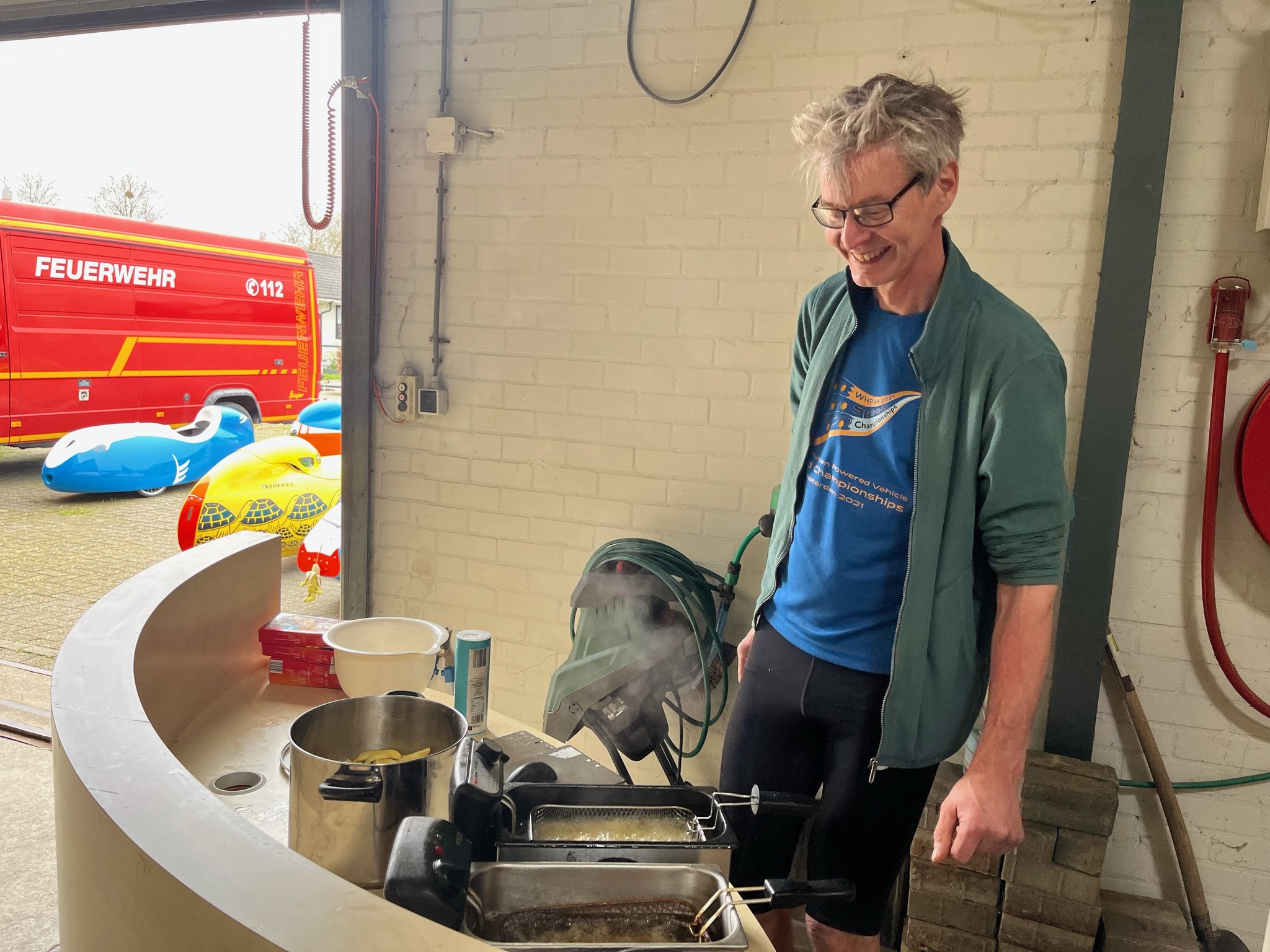 Ymte bakes fries (foto Johan)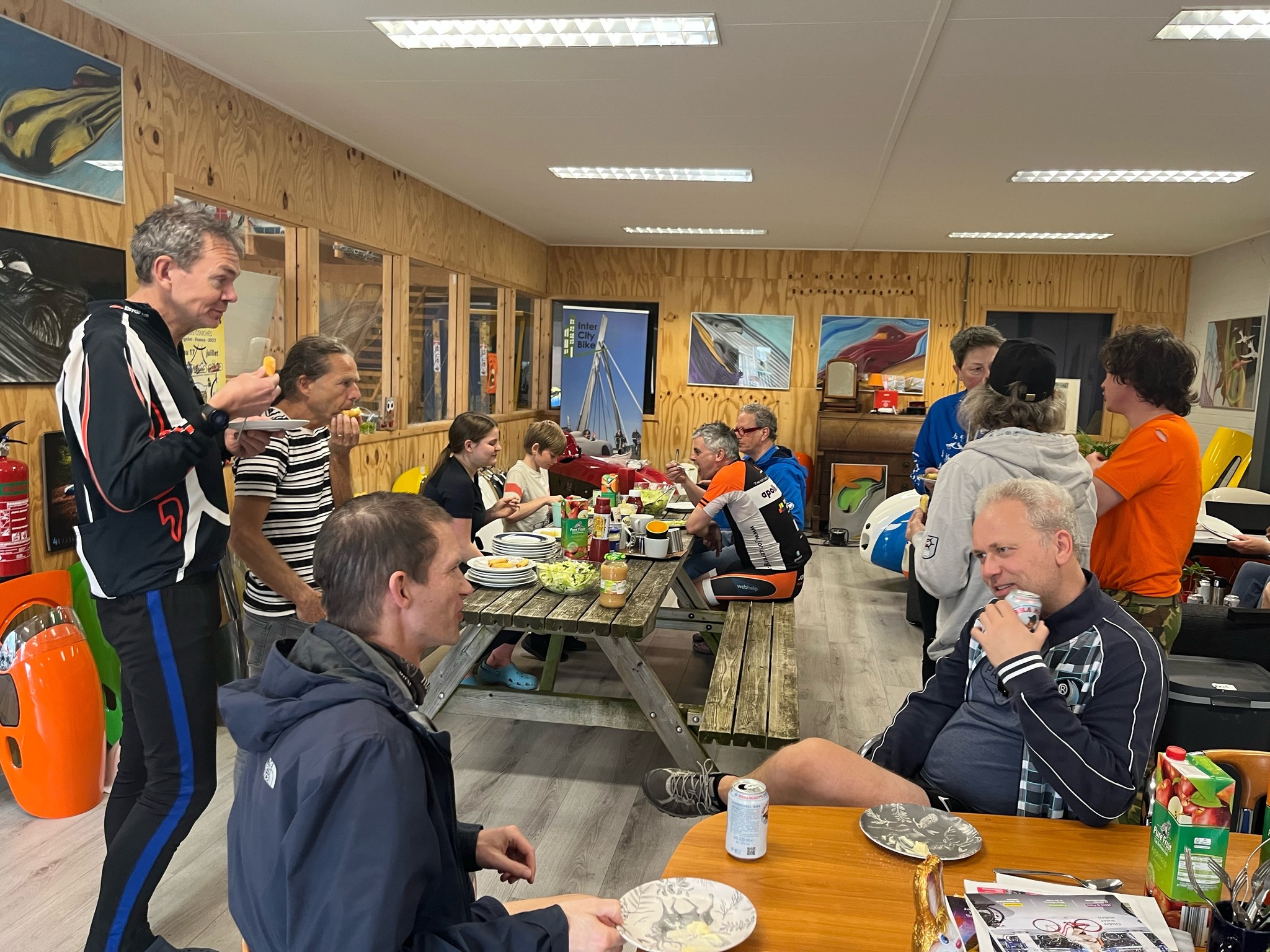 Cycling makes you hungry (foto Johan)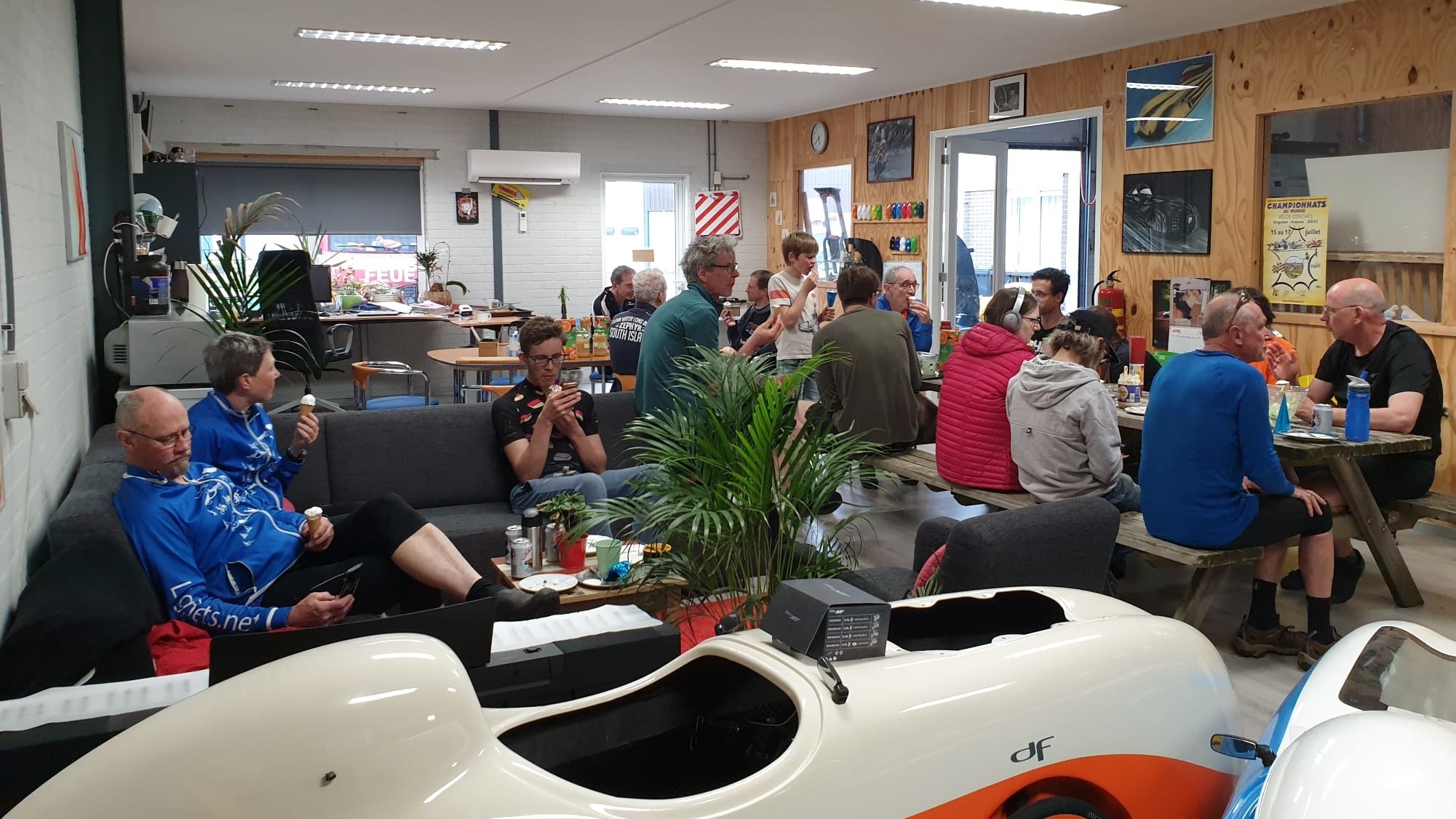 After dinner in the showroom of Intercity Bike (foto Wietske)
The tulips can be seen until the beginning of May, after which they are topped and the bulbs have to grow into several new bulbs.(foto Theo Z)