Next weekend we will visit the Spezi bicycle fair in Lauchringen D. We will take the renewed DF(XL) and the new Tuna with us and introduce the Supre Drive, a gear system that enables 2x12 gears with a range of up to 1000%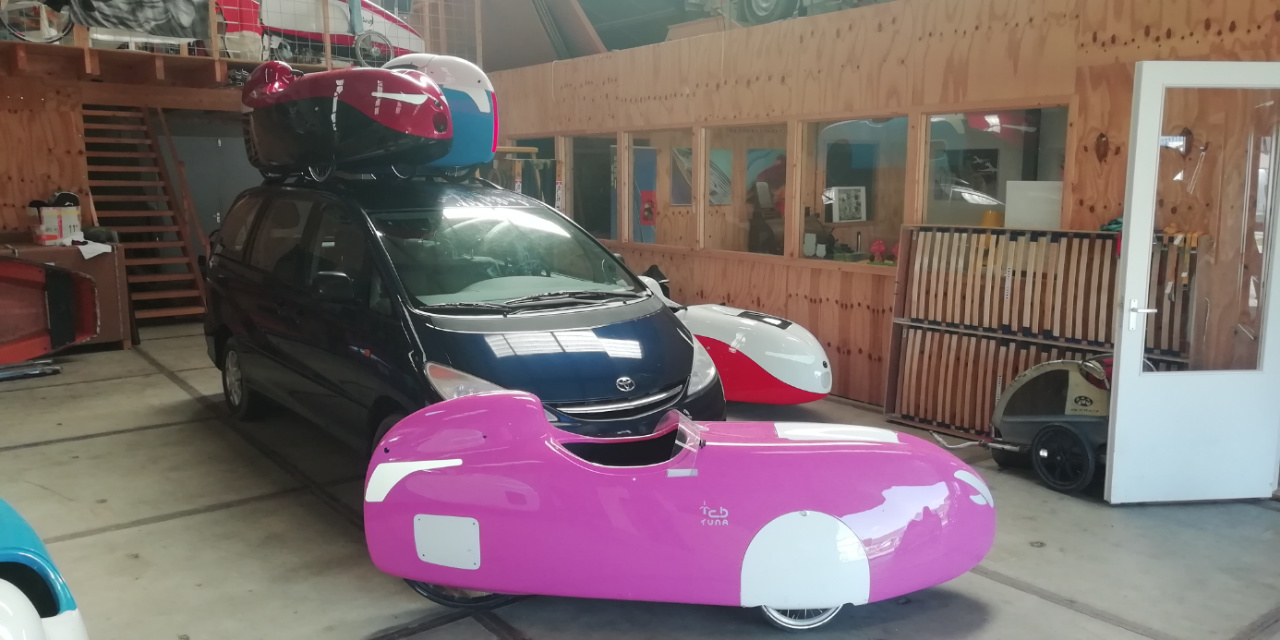 Peter, Pieter and Maarten will travel by car to Lauchringen and take the Tuna and the renewed DF(XL) with them. Ymte will cover the 800 km cycling his pink Tuna together with Bastiaan in his DF After the fair, the red and black Tuna will remain in southern Germany as a demo bike at Elmar of velomobiles.de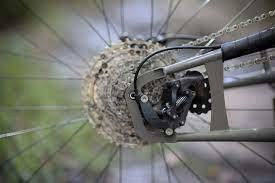 We also show the Supre drive. It is a new type of derailleur where the chain tensioner is no longer attached to the derailleur, originally developed for mountain bikes to prevent the derailleur cage from getting caught in the branches when you ride through the forest. The chain tensioner is placed elsewhere in the bike.
And in a velomobile there is plenty of room for this in the front of the bicycle. The derailleur is very suitable for the velomobile (or recumbent bike) because it is mounted in front of the cassette and does not need any space under the cassette. As a result, you can also drive a 20" wheel directly. And because the shifting function does not depend on the position of the chain tensioner as with a 1x12 system, you can also use a 2nd chain ring. With, for example, an 11-52 cassette and 30/61 front chainring you have a gear range of no less than 961% (compare rohloff hub 526%)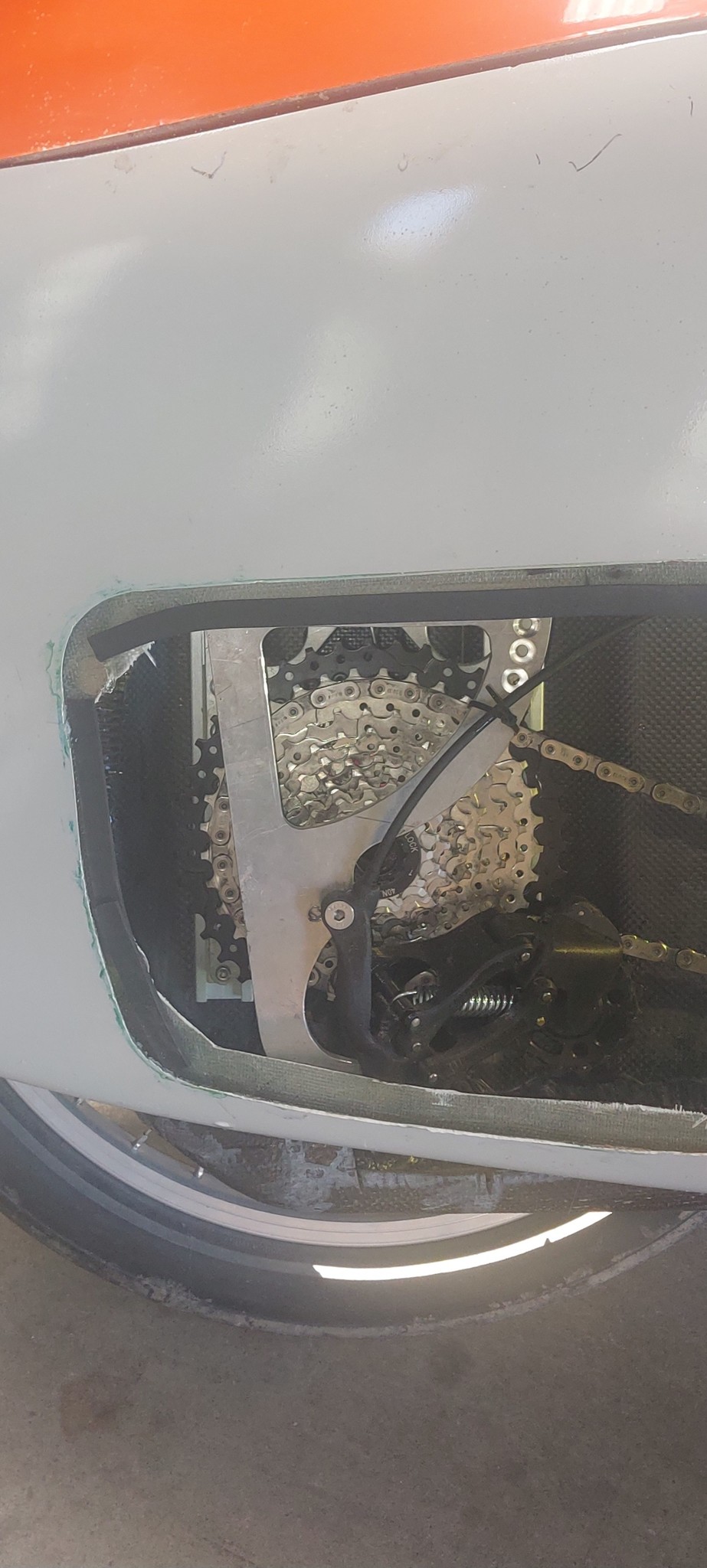 At the moment we are testing the supre drive in a prototype velomobile with a 20" rear wheel.